Transform Your Digital Presence with Performance-Oriented Web Design and Creative Excellence
White Carrot Media host and develop my commercial website providing 24/7 support. Always there to quickly resolve any issues to keep my site ahead of the rest.
Very Knowledgeable and professional company This is the 2nd time I've used White Carrot Media And once again I am very pleased with the service I have received
Great service and brilliant staff.. Highly recommended
Chris did a website for us. The customer service was great throughout. Really pleased with resulysy
Samantha Taylor
2022-08-18
Really pleased with the services from White Carrot Media.Great website design for my page, always reliable at getting back to my enquiries. Great product and customer service!
Leasa Reid-Pidduck
2022-08-17
I was after a certain look for my website and White Carrot Media was able to create exactly what I was after. They helped me pick certain images for my website that would catch peoples attention. I provided the text asked and they added all that on the website. They were really understanding to my needs and nothing was a problem to them, everything they have done has boosted my business and I have a report that shows me how many people have visited my website which increases daily. They helped me set up my shop set up so I could start selling products. White Carrot media pointed me to card machine merchants, that was easy to set up and they contacted my provider to set up my payment gateways. Their prices are so much more reasonable than other web designers. I can contact them all hours and they respond really quickly, even at weekends! Thank you, White Carrot Media
Faultless webhosting. Fastest turnaround I have ever experienced, I asked on Sunday to update my website with my new festival tour dates and tickets when I woke up they were right there ready to buy on Monday morning. Amazing man whatever Chris is paid it is not enough to work through the night like that, I haven't had a personal website manager before from any of the big faceless web design bargain basement companies and I will never ever go back to being treated like a number now I have been treated like royalty it is well worth the tiny premium for a much better website that my fans are happy spending big money on to buy my gig tickets. Professional and fast really really really fast
Great to work with White Carrot Media. They host our website and offered a range of options tailored to our needs. Competitive pricing and always available for support. Would highly recommend any website work.
Website development is an ongoing task as the internet is forever changing. We are dedicated to keeping your website 'live' and online at all times. We provide this service by using various software and importantly we also maintain our own servers.
Our aim is to alleviate the need for you to worry about your online presence, allowing you the time to concentrate on your pressing business needs.
The various styles of websites that we build, will help you decide which is the best option for you. Either way, you would have chosen a cost-effective way to be seen on the web today.
Our dedicated team is always here to help you.
The quality and personal attention that White Carrot Media provides to every client or organisation is as individual as you are. We are simply providing reassurance that confidentiality and communication is of the highest level of service available.
Selling your products online with White Carrot Media is one of the most cost-effective decisions that you could possibly ever do.
Imagine your own online shopping site that is unique and stands out from your competitors. Online shops with White Carrot Media are built from £1795 and it belongs to you.
After you've had your website designed and built by White Carrot Media, you will need to host it somewhere.
We can provide you with hosting, hosting is simply an area of space on a server that is always connected to the internet. You will also need a domain name that connects to your website and enables people to find you on the world wide web. With our hosting facilities, we can also provide you with email accounts and other services.
Our hosting packages start from as little as £25 per month, please enquire for more details.
Content Management Systems
White Carrot Media is a leading website design company based in Nottingham, specializing in web design and e-commerce services. Our team of experts will work with you to create a stunning website that meets your business needs and drives conversions. Contact us today to learn more about how we can help elevate your online presence.
We are a dedicated, knowledgeable and highly skilled team who are passionate about the digital world. We take pride in being successful, and see our clients' success as being a measure of our own. From concept to creation to completion we are with you every step of the way. Established in 2016, White Carrot Media has grown from strength to strength, consistently delivering outstanding results that our clients are delighted with. We have evolved and developed along the way and we remain as proud now of our achievements as we've ever been. Even better, we all still genuinely enjoy what we do.
The different members of our team bring a wealth of relevant experience and expertise in to the mix. These diverse backgrounds and interests all help to shape the skill and creativity that we nurture at White Carrot Media every day.
Our clients we love working with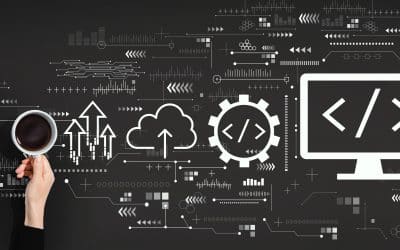 "The Benefits of Starting an eCommerce Business Today!" Starting an eCommerce business offers numerous benefits that are worth considering. With the growing demand for online shopping, it's never been easier to reach a global audience and offer products or services to...